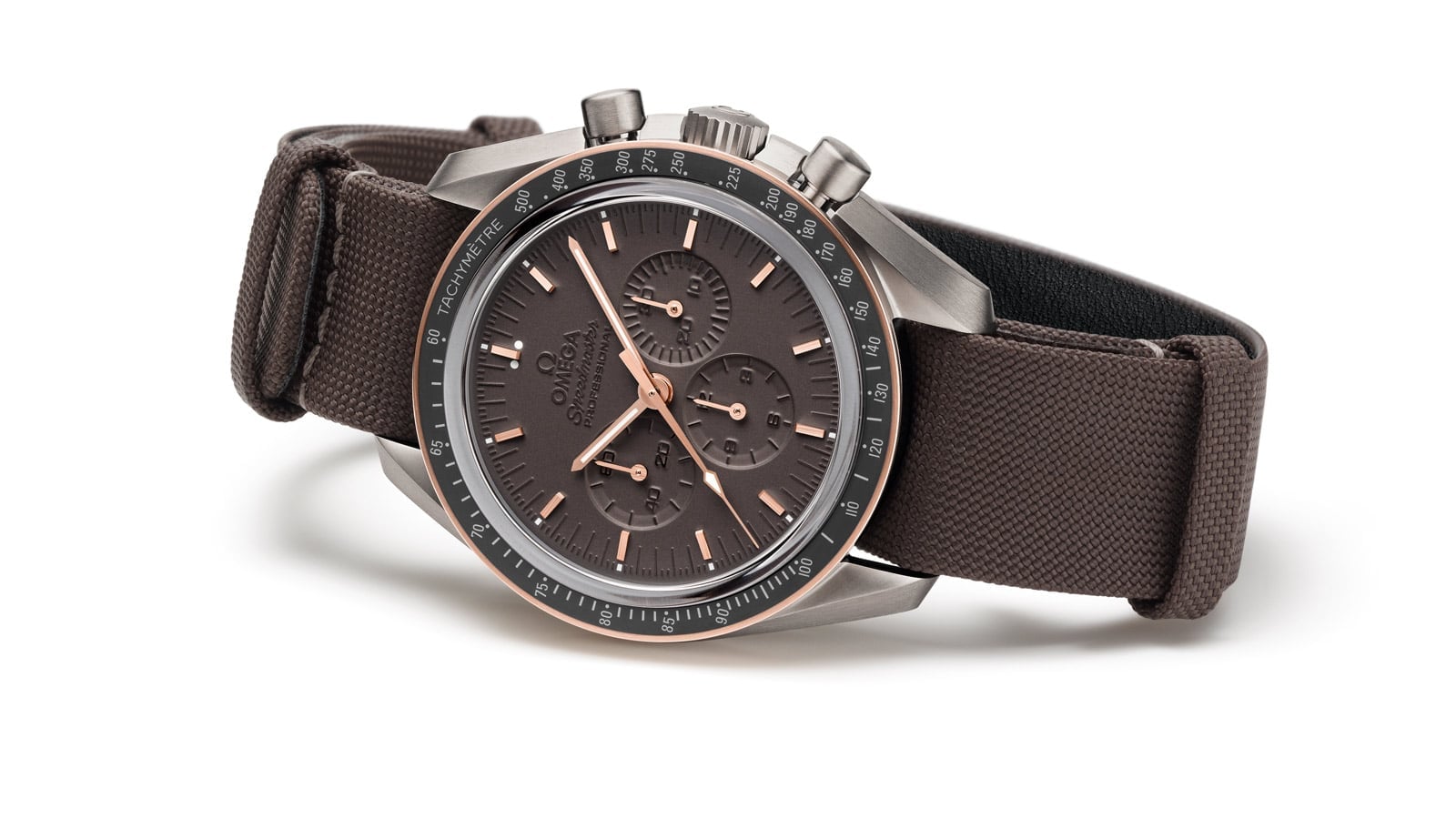 We get several emails from our readers who are bothered by the fact that if you don't have a good contact at a retailer or boutique, you will miss out on these watches these days. With all due respect, that can't be the intention for these Speedmasters. They are meant for collectors and enthusiasts, and sure they will end up with them in the very end, but not before some speculators made some good profit on them.
So, how can you make sure you will end up with the Speedmaster that you really want? Personally, I made the mistake by waiting for too long with the Speedmaster Apollo XI from 2014. The titanium model with Sedna bezel that is. I wanted it very badly, but since The Netherlands is only a small market, only a few were destined to be delivered to a couple of dealers here. Then, I noticed one in Italy in the Omega boutique when I was there. It retailed for around €6000 if I am not mistaken, but at the time I said to myself: Let's wait till they drop a bit in price. But that never happened. Instead, they went up to the 10000USD mark as well in the last two years. I still want it very bad, but I don't feel like pulling out 10000USD (or Euro in my case) from the ATM even when I feel that this watch will go up much higher in the future. It is a thing of principles I guess. Since this mistake I made (and corrected again with the 2015 Snoopy), I learned that you should not wait. Pay retail, do a down payment if necessary and be quick. That's the only way, for now. Until Omega (and other brands) come up with a solution on how to deal with this. I am confident that Omega also rather see you in their boutique to buy a watch rather than you buying one via a non-authorized dealer who adds a premium to it. The brands have absolutely no gain or interest in losing you as a client to one of these dealers. The problem is, that the dealers are still able to source their pieces from retailers and 'friended' boutiques. I assume that this is a difficult thing to stop and here's where direct selling of these limited editions might be the answer. That said, even with the Speedmaster Speedy Tuesday last year that was only being sold online, there were orders from speculators (of course). But at least those with no good contacts or relationship at all with a dealer could order one directly from Omega. The only thing we didn't expect was the massive run on them, I thought it would take a few days at least. But these things need time, to be able to analyze and address the things that should be optimized or fixed.
Although I cherish my Speedmaster Silver Snoopy Award a lot, and the 'associated' Snoopy model from 2003 and the Apollo 13 limited edition from 1995 as well for that matter, it did create something that I see as undesirable. There are basically two types of watch collectors, those who really have a passion for watches and speculators. The last type we've seen for years now on the market of vintage Rolex and Patek Philippe, but our beloved Speedmaster also has become pray of the speculator. Will it be just a matter of time before the bubble bursts? Pushing a brand new Patek Philippe Nautilus 5711/1A (retail €28000) in the market for well over €40000 sounds realistic to you? That's the stuff that is happening right now, and I hope collectors won't fall for it. The only way to get speculators away from a watch is when there's no demand for these watches at such crazy premium prices.