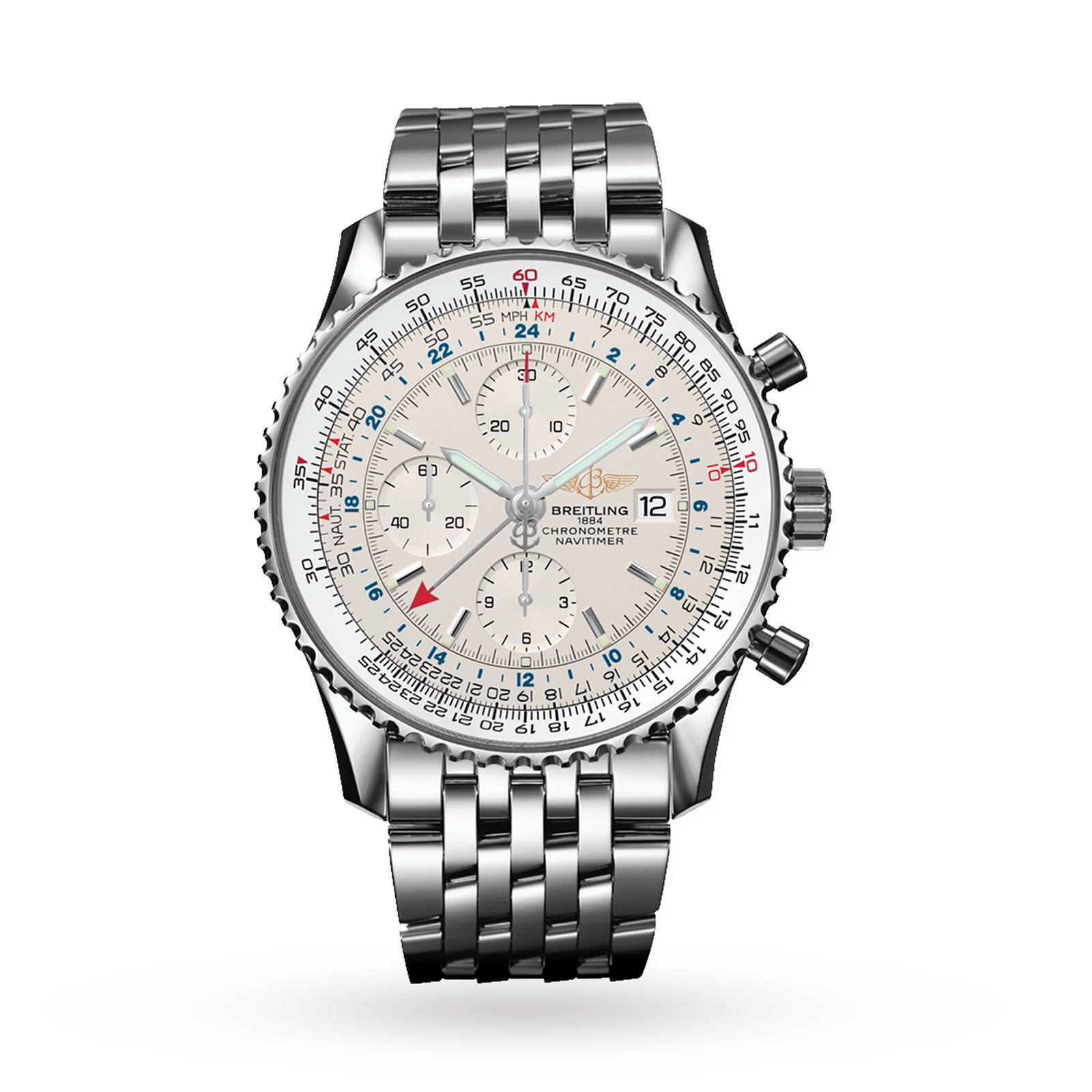 Breitling operates two manufacturing facilities, in Grenchen and La Chaux-de-Fonds and is famed for its pilot watches.CVC will acquire an 80 per cent stake in the watchmaker with owner Theodore Schneider "re-investing" and retaining 20 per cent of the company which began in 1884.
Schneider is quoted in European media at the weekend saying, "I am convinced CVC is the right partner to elevate Breitling to the next level. CVC's expertise, track-record and international network will help unlock Breitling's full potential."
Other reports suggest China is seen as a market of great potential to the brand, one whose mostly larger-sized watches have not been a natural choice there to this point. Breitling reported sales of some $US420 million last year, but has been rumoured to be up for sale for some time. It is one of the few brands not belonging to the four luxury conglomerates: Richemont, the Swatch Group, LVMH and to a lesser extent Kering. Swiss watch exports rose for the first time in March, ending their longest slump on record.
That said shipments to Hong Kong rallied 18 per cent for the month while China rallied 38 per cent, the biggest advance in two years and the sixth consecutive monthly gain there, while exports to the US rose 16 per cent.
And Australia? Up 21.1 per cent this March compared with March 2016. In total Swiss watch exports – viewed as a yardstick for demand – grew 7.5 per cent to 1.6 billion Swiss francs for the month, still well shy of the 2 billion-odd figure of a few years back.